Product Description
Wholesale rotavator pto shaft for Agriculture Tractors
1. Tubes or Pipes
We've already got Triangular profile tube and Lemon profile tube for all the series we provide.
And we have some star tube, splined tube and other profile tubes required by our customers (for a certain series). (Please notice that our catalog doesnt contain all the items we produce)
If you want tubes other than triangular or lemon, please provide drawings or pictures.
2.End yokes
We've got several types of quick release yokes and plain bore yoke. I will suggest the usual type for your reference.
You can also send drawings or pictures to us if you cannot find your item in our catalog.
3. Safety devices or clutches
I will attach the details of safety devices for your reference. We've already have Free wheel (RA), Ratchet torque limiter(SA), Shear bolt torque limiter(SB), 3types of friction torque limiter (FF,FFS,FCS) and overrunning couplers(adapters) (FAS).
4.For any other more special requirements with plastic guard, connection method, color of painting, package, etc., please feel free to let me know.
Features: 
1. We have been specialized in designing, manufacturing drive shaft, steering coupler shaft, universal joints, which have exported to the USA, Europe, Australia etc for years 
2. Application to all kinds of general mechanical situation 
3. Our products are of high intensity and rigidity. 
4. Heat resistant & Acid resistant 
5. OEM orders are welcomed
Our factory is a leading manufacturer of PTO shaft yoke and universal joint.
We manufacture high quality PTO yokes for various vehicles, construction machinery and equipment. All products are constructed with rotating lighter.
We are currently exporting our products throughout the world, especially to North America, South America, Europe, and Russia. If you are interested in any item, please do not hesitate to contact us. We are looking forward to becoming your suppliers in the near future.
US $30-50




/ Piece




|

100 Pieces



(Min. Order)

###
###
| | |
| --- | --- |
| Type: | Fork |
| Usage: | Agricultural Products Processing, Farmland Infrastructure, Tillage, Harvester, Planting and Fertilization, Grain Threshing, Cleaning and Drying |
| Material: | Carbon Steel |
###
US $30-50




/ Piece




|

100 Pieces



(Min. Order)

###
###
| | |
| --- | --- |
| Type: | Fork |
| Usage: | Agricultural Products Processing, Farmland Infrastructure, Tillage, Harvester, Planting and Fertilization, Grain Threshing, Cleaning and Drying |
| Material: | Carbon Steel |
###
Choosing the Right PTO Shaft For Your Tractor
There are a number of different PTO shaft types available for your tractor. These include the North American, German and Italian styles. They are also available in various series, each with different options for bearing diameter and cap-to-cap overall length. To choose the best shaft for your tractor, it's important to know what kind of tractor you own and the type of PTO that you need.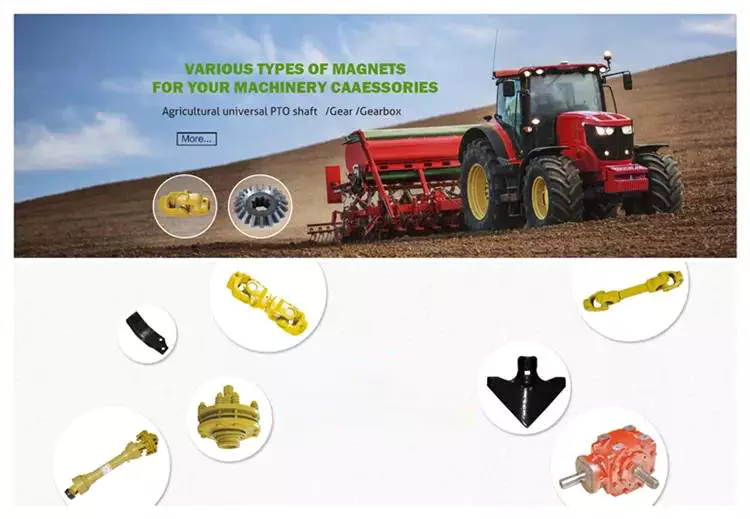 IID shaft
When it comes to choosing the best IID shaft for your PTO, the selection process can be a challenge. Whether you are replacing the shaft in your own tractor or need to purchase one for a client, there are several factors to consider. The right PTO shaft for your tractor should be compatible with the equipment you currently use. For instance, a shaft that can be used in a farm tractor will fit a different farm tractor than one used in a construction machine.
First of all, a safety shield is a critical part of your IID shaft. The shielding will help keep the entire shaft free of any potential hazards. Typically, shielding will cover the straight part of the shaft, universal joints, and PTO connection. A shield can also help protect you from injury if you accidentally run into the shaft or touch the guard.
A power take off shaft will be the best choice if you are using a tractor for other applications, such as mowing, shredding, or plowing. A PTO shaft is also a crucial part if you own a large tractor or implement. It will allow you to operate your equipment with maximum efficiency.
An IID shaft is designed to slide into another piece when the tractor's PTO is engaged. A disconnected IID shaft can pull the two pieces apart and cause the tractor to swing uncontrollably when it is engaged. This can cause serious injuries or even death. You should not engage a PTO if you aren't certain of its strength.
To ensure the safety of the driveline shield, check for proper alignment of the PTO shaft. If it isn't aligned properly, foreign materials can enter the shaft bearings. A damaged driveline shield can also lead to driveline separation, particularly when the tractor is making sharp turns or downhills. In addition, improper alignment of the drawbar may damage the protective shield that protects the shaft.
Choosing the right PTO series size requires proper measuring of each part. Measure the length of each yoke outside the PTO shaft and determine the appropriate PTO series size. The PTO yoke size chart can be helpful when choosing the correct size for your tractor.
Reverse PTO
Many different applications call for a reverse PTO shaft. These adapters allow the PTO shaft to be turned in the opposite direction of the engine, matching the rotation of the power take-off to the rotation of the equipment it drives. They can be used to space the power take-off away from the transmission case and improve clearance for a direct-coupled pump or driveshaft.
Reverse PTO shafts are available for CZPT . They are designed for six-spline 540-rpm applications. They also offer the option of multi-speed operation. Reversed PTOs are a great option for implements that can get stuck.
Reverse PTOs can be used on most types of PTO. The reverse version has a gearbox that allows it to rotate backward. These are ideal for implements that can get stuck in a field. A reverse PTO shaft makes it possible to work with the implement without having to wait for it to get unstuck.
When using a PTO, it's important to know which type of gearbox is needed. If you have an older model, you'll probably need a reverse PTO shaft. These are generally used on older, vintage tractors with ground drive PTO. The ground speed pTO shafts match the speed of the tractor's final drive, so when the tractor is in reverse, the gearbox will turn backward. This feature will not function if you're working stationary, though.
A tractor with a reverse PTO is important for a number of reasons. For example, the reverse PTO can help you turn a stuck tractor in the opposite direction, which is useful when a piece of farm equipment becomes stuck in mud or when you need to push a stuck implement back. In addition, it allows you to use the tractor's power to operate various implements. The reverse PTO also helps you know how much power is needed to run various implements on various terrain.
In addition to being convenient, reverse PTO shafts also help reduce the risk of damage to implements attached to the PTO. It's vital to keep a PTO shaft in good working order.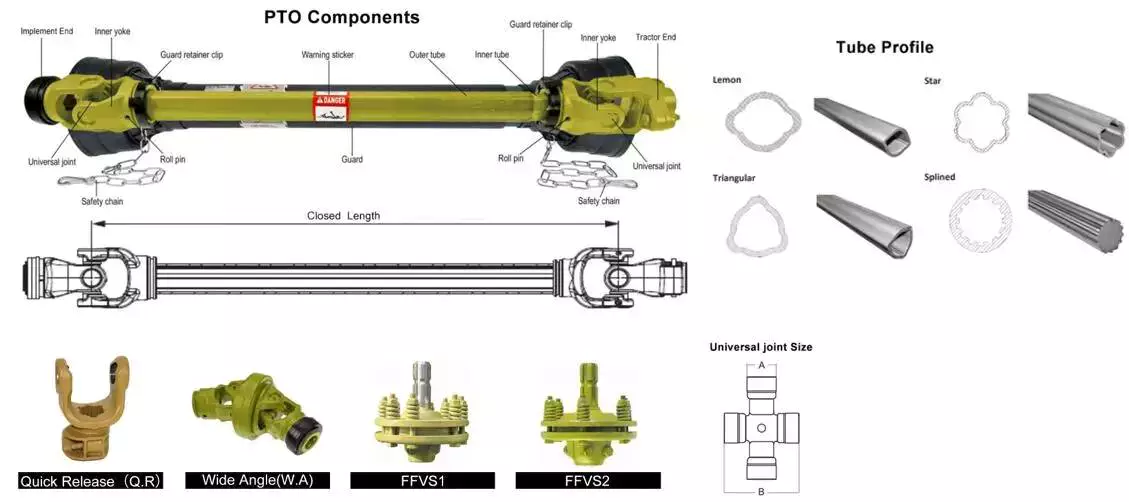 Square rigid shaft
When you are looking for a new square rigid PTO shaft, you should consider a few factors. Choosing the right one can be a challenge, as the process is not always simple. For instance, there are a lot of choices when it comes to different brands and interpretations. You can even choose to purchase a square rigid shaft that is not square.
Torsional rigidity is a measure of the ability of a shaft to resist torsional forces. The higher the value of J, the more rigid the shaft will be. For example, a steel shaft has a higher torsional rigidity than an HDPE shaft. The correct value of J can have a big impact on the design decisions.
Another factor to consider is the type of shaft coupling. Rigid shaft couplings are best for shafts that are perfectly aligned. While flexible couplings are flexible enough to accommodate small misalignments, they are not as flexible as the flexible ones. Rigid shaft couplings, which are typically made of metal, are not designed for high-speed rotation.
Rigid couplings are a good choice for a wide range of applications. Rigid couplings are available in many sizes and configurations, and can be used with either a powered or an unsupported shaft. Rigid couplings are also available with keyways to transmit torque.
Torsional rigidity depends on the geometry of the components. A higher torsional rigidity means a shaft is more resilient to twisting. However, excessive twisting can result in unstable performance. As a result, it is important to avoid over-twisting a shaft.
Flange couplings are another option. These couplings have two flanges that are attached to each other with bolts or nuts. They are very similar to split muff couplings and sleeve couplings. The difference is that flange couplings have two flanges – one for the shaft and one for the coupling hub.
If you are thinking about purchasing a square rigid PTO shaft for your tractor, be sure to consider the features that will best serve your specific needs. While you may be considering the price of this new shaft, remember that it is a machine part that could be dangerous.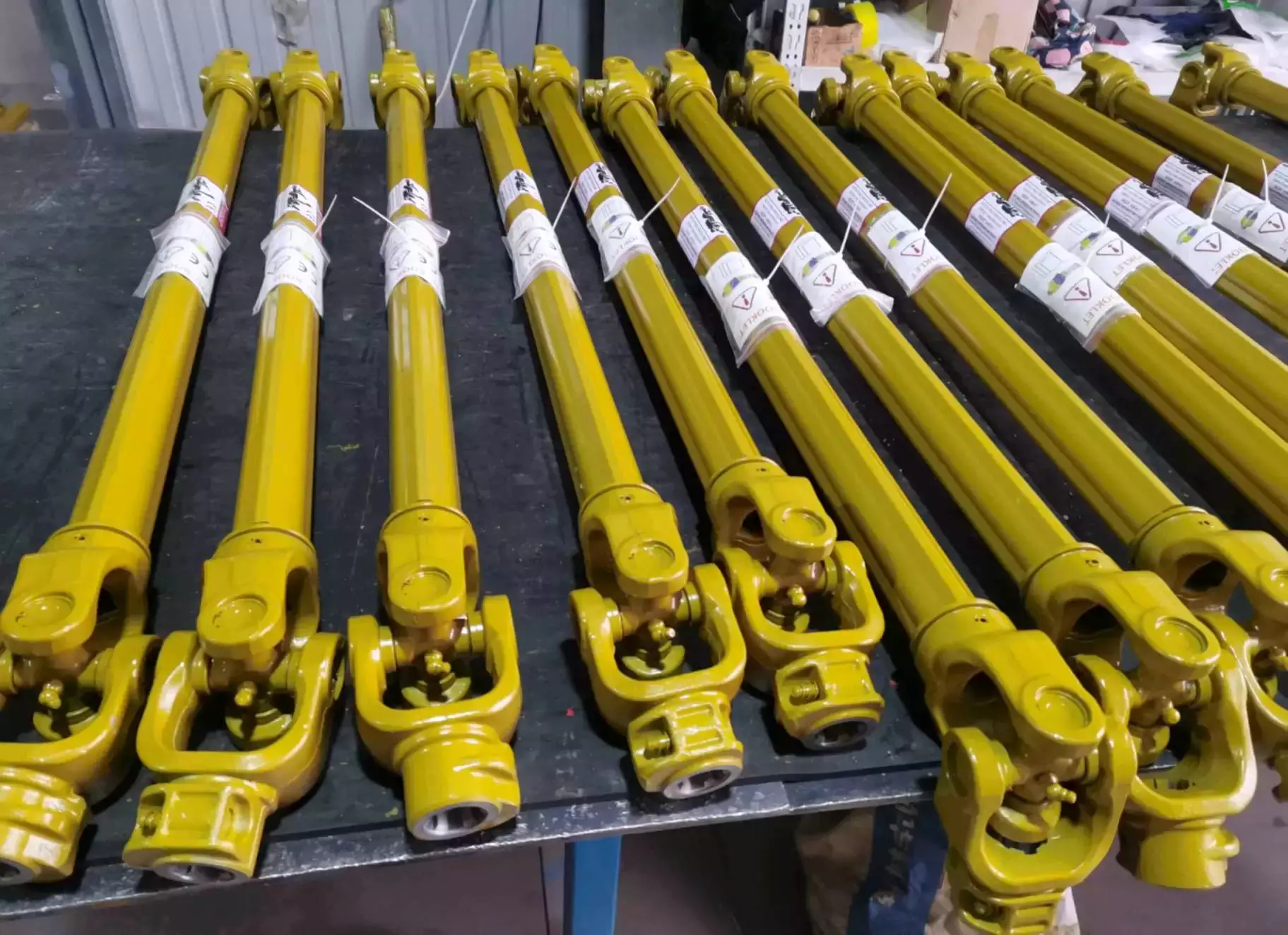 Economy PTO
There are several standard types of PTO shafts. They can vary in diameter and number of splines, and are designed to work with a specific speed range. The following are the main differences between these types. Choosing the right type for your application will depend on its application. One of the most important considerations to make when choosing a PTO shaft is the ratio between the shaft's diameter and the toothed wheels that are attached to it.
When choosing a PTO shaft, consider the amount of torque you need. In general, an economy PTO shaft should be able to support a maximum load of 540 Nm. In addition, it should be able to handle a high-speed output. An economy PTO shaft may need less torque than a high-performance model.
Economy PTO shafts come in two basic styles: North American and Italian. These two types are designed to provide constant-speed output and balance the power input of a tractor. There are also various other styles of PTO shafts available, including square and rectangular half-shaft assemblies. You can also purchase extra parts to repair a worn PTO shaft.
The control/monitoring unit in a PTO includes a screen display and a manual control for selecting engaged or disengaged PTO states. In addition, there is a switch in the cab mounted control unit 14 that selects normal and economy modes when driving the PTO. These modes utilize different gears to achieve the desired PTO shaft revs.
To select the right PTO speed, select the lever in economy mode and increase the throttle to the appropriate rpm. The PTO speed should be 540 RPM. The control/monitoring unit 14 will use this information to adjust the clutch control parameters. In addition to the PTO speed, it will also display the torque on the PTO shaft.
Economy PTO shafts are ideal for a variety of applications. These PTOs allow the tractor to run at lower rpms, thereby reducing noise and vibrations. They are typically available in both hydraulic and mechanical types.




editor by czh 2022-12-12